Akuport M2
Measuring | Testing |
The portable device for testing and measuring has a large indicator instrument and digital difference display. The ideal companion for use in the practice and on the go.
The individual skin calibration and the option of oral current measurement of the Akuport M2 provide the beginner as well as the experienced therapist with optimal measurement conditions for comfortable EAV.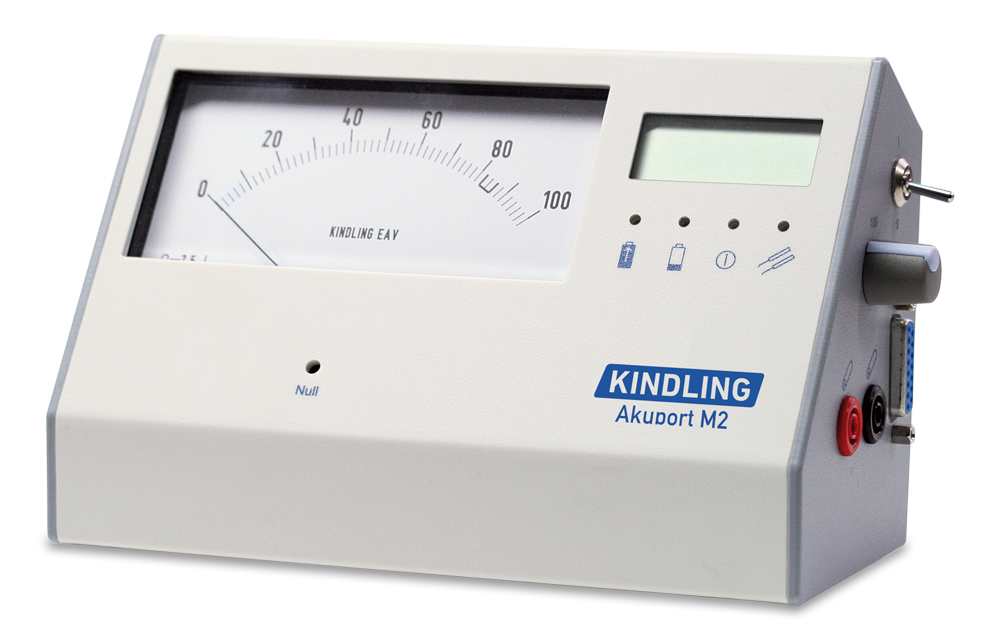 ---
Applications:
Measurements according to the standards of EAV (electroacupuncture according to Dr. Voll)
Means testing: Testing of products, incompatibilities, site loads, materials, etc.
Optional: Oral current measurement for the detection of external potentials in the oral cavity
---
Akuport M2 features:
EAV measuring system according to official standards of the IMGEAV (International Medical Society for Electroacupuncture according to Dr. Voll)
Large clear indicator instrument
Digital display of the indicator drop
Ergonomically shaped point probe with spring-loaded, pressure-compensated and replaceable measuring tip
"OPTO-Point" optical point search device with individual skin moisture compensation
Large test honeycomb with different hole sizes
Acoustic measurement support through adjustable tone
Spread of the scale (TP controller)
Built-in, high-performance rechargeable battery for at least 40 hours of operating time
Automatic charging device
PC connection for working with the Homeopath® software
---
Special supplementary options: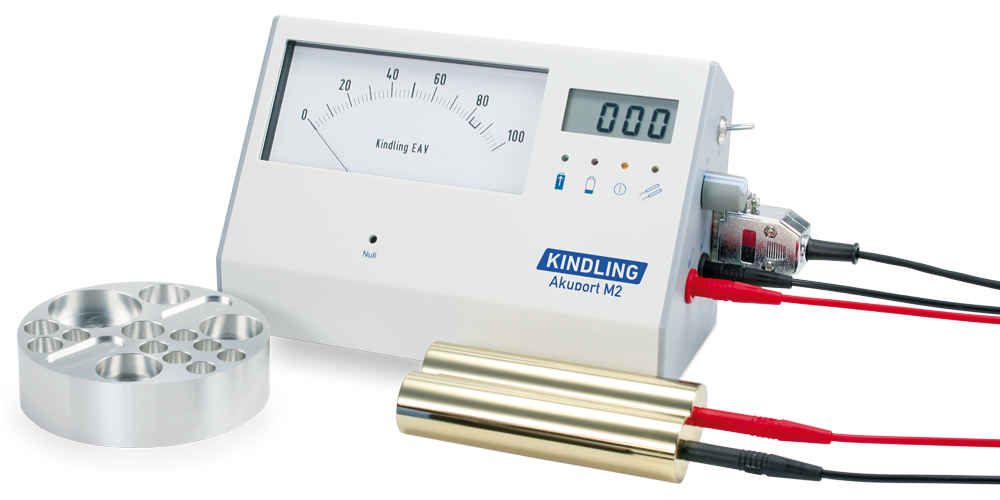 ---
What the Akuport M2 offers:
2 hand electrods, brass
2 measuring wires for hand electrode (red, black)
Stylus
4 slot measuring tips
Ball measuring tip
Honeycomp Ø 10 cm
Line for honeycomb
Automatic-charger
Operating instructions
With these standard accessories, the unit is ready for immediate use.
Dimensions: 21 x 9 x 13 cm (W x H xD)
Weight: approx. 1,000 g
---
Possible combinations