Akuport MR2
Bioresonance |
The Akuport MR2 is a bioresonance device that can be used as a stand-alone version or combined with any Kindling EVA device.
The Akuport MR2 expands EAV measurement and testing with modern bioresonance. Inverse and direct operation are used for this purpose with a wide frequency spectrum. Working with the body's own physiological vibrations or externally given vibration information can also be greatly expanded by virtual means of the software programme.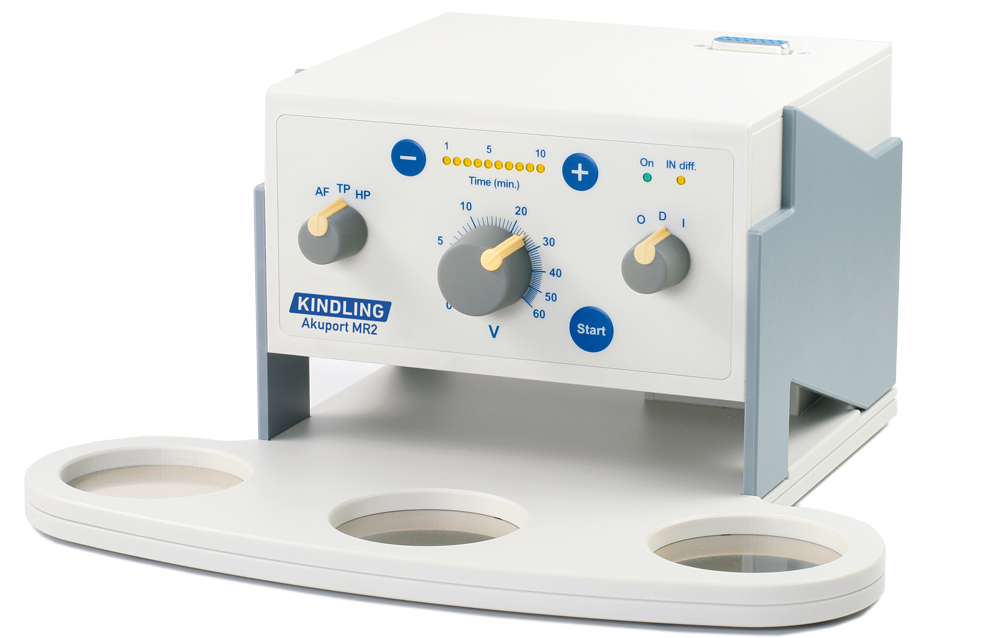 ---
Applications:
Bioresonance with direct and inverse applications
Information transmission (direct transmission)
Channelling (inverse transfer)
Feeding vibration patterns into the Homopath® software
Beaker configuration: Input – for example, nosodes, viruses, bacteria, secretions, excretions, parasites, heavy metals, virtual database, etc.; Output – for example, patient, medium, globules, etc.
---
Akuport MR2 features:
Wide frequency range up to 1,000,000 Hz
High and low pass for acute and degenerative treatment
Stepless amplification up to 60-fold
Direct and inverse switching
Integrated input and output panels
Differential procedure – neutralises environmental influences during transmission
Possibility of external beaker expansion through two inputs and outputs each
Timer circuit
Therapy control through LED display
Mains operation via a medical power pack
Built-in module interface for easy expansion with other Akuport devices in plug & play system
Connection to the Homopath® software
---
Special supplementary options:
The Akuport MR2 can be operated as a stand-alone unit or expanded at any time with various modules using the simple plug & play system: in particular with the Akuport M1+ measuring and test device and/or with the Akuport D-tec potentiator.
Use of virtual means of the Homopath® software programm
Extensive Special accessories – for example, shielded output beakers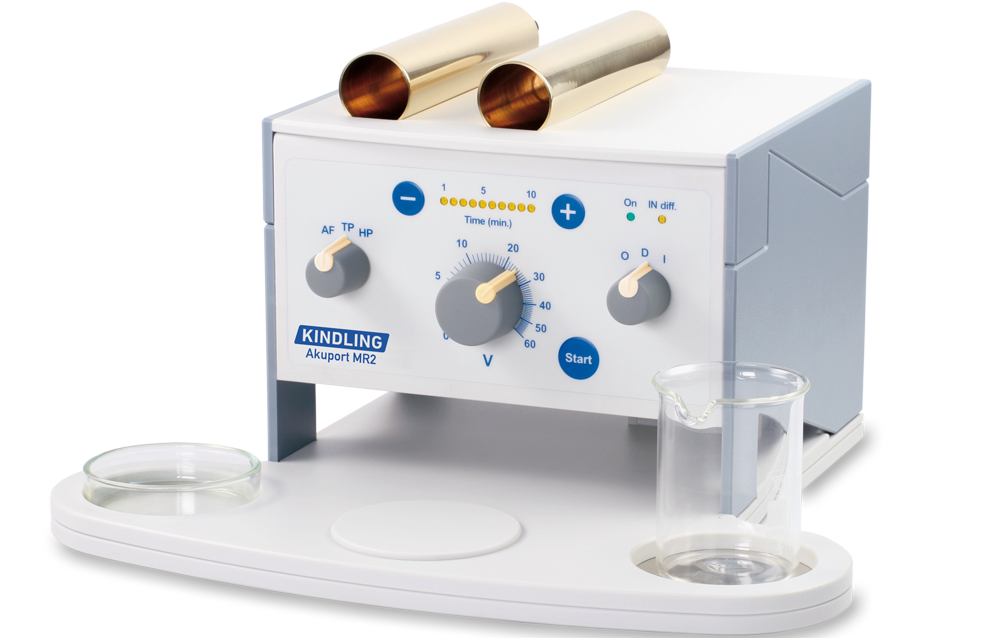 ---
What the Akuport MR2 offers:
2 Hand electrodes, brass
2 pair of wrist electrodes
Flexible electrode
Glas beakers
Glas dish with lid
Cover with integrated storage space
Difference cover
Power supply
Operating instructions
With these standard accessories, the unit is ready for immediate use.
Dimensions: 16 x 11 x 15 cm (B x H x T), baseplate 26 x 23 cm
Weight: ca. 400 g
---
Possible combinations: