Kindling EASY
Bioresonance
Self-calibrating bioresonance device completely without point measurement and without tensor. The Kindling EASY is a self-calibrating measuring device for daily use in systemic functional bioresonance.
The systemic functional approach is derived from the requirement that an increasingly large proportion of practitioners complain about their clients' disorders that fall through the cracks of classical orthodox medical diagnostics.
Kindling EASY recalibrates every two minutes. This means the client receives an up-to-date bioresonance treatment that is constantly checked, which closely adapts to the regulatory needs of his/her body and guarantees error-free application parameters "independent of the operator".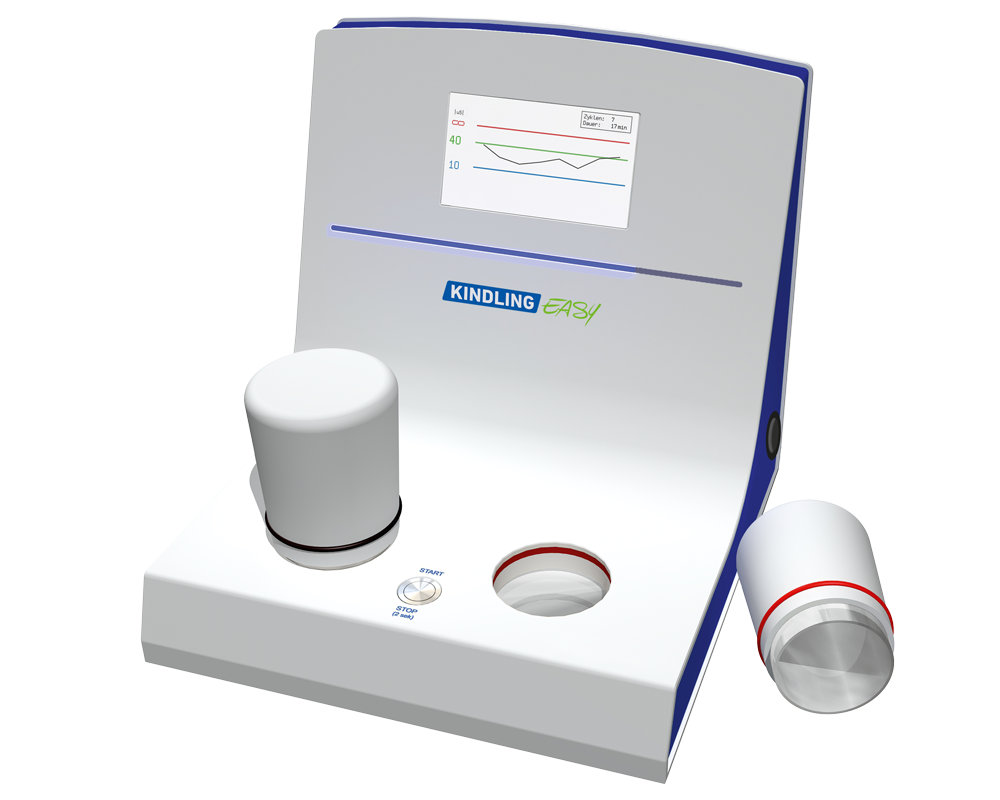 ---
The advantages at a glance
During the bioresonance treatment, the Kindling EASY automatically self-calibrates every two minutes. The client receives an up-to-date, individual bioresonance treatment that is tested again and again and is closely adapted to the regulatory needs of his/her body.
Complex bioresonance processes are automated, and the end result is visualised immediately and comprehensibly. The result: high level of client acceptance.
The operator receives a graphical representation of the progress at the end of the session. This allows the operator to discuss the results and measures together with the client.
---
Kindling EASY features:
"Real" 2-channel technique for simultaneous endogenous and exogenous bioresonance.
An treatment that is automated and yet individually tailored to the client
Recurring self-calibration
Simple measuring technique (hand-hand measurement)
Operator-independent measurement
Complex bioresonance processes have been automated
Intuitive application (very good for delegation)
Graphic representation of the treatment process
66% time saving compared to manual bioresonance
---
What the Kindling Easy offers:
1 pair of hand electrodes, gold plated
1 pair of wrist electrodes
1 flexible electrode
2 glas beakers, 50 ml
1 measing wire
1 pair of Retec wires
1 Retec wire
2 EASY lids
Power supply
Operation manual
With these standard accessories, the unit is ready for immediate use.
Dimensions: 28 x 28 x 28 cm (W x H xD)
Weight: approx. 1,000 g
---