Curator home
Proton resonance device |
Getting started with the Curator home is the first step towards a new, modern form of treatment.
The Curator home is the small version of the Curator professional for at home and on the go. The performance is approximately half that of the Curator professional. The modulation is firmly integrated into the unit.
The recommended treatment duration of 8 to 10 minutes is monitored manually by the user. The unit switches off automatically after a maximum treatment time of 20 minutes.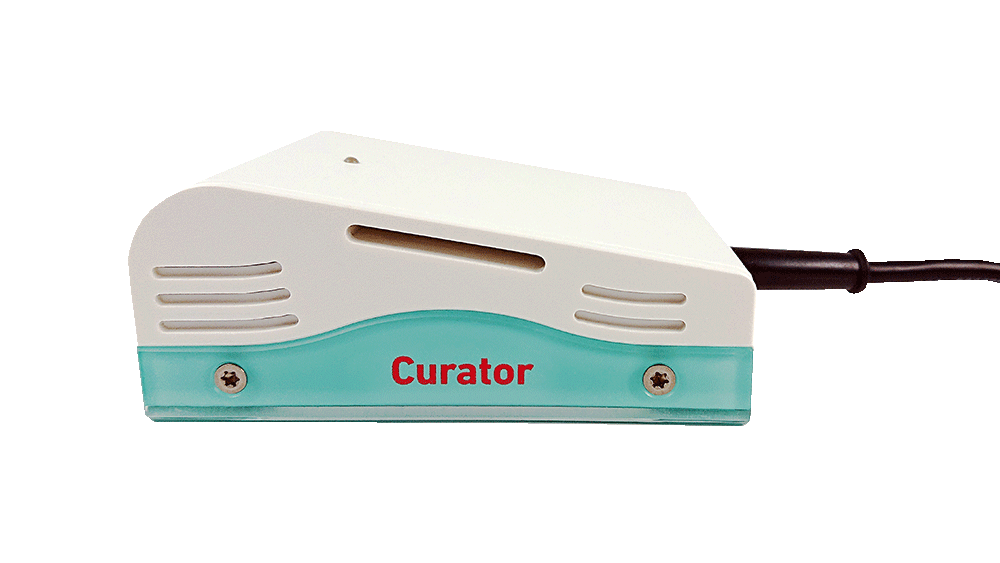 ---
Curator home at a glance:
Small, handy for home use and on the go
45mm x 65mm applicator area
58 LEDs (12 red, 46 infrared)
Fixed frequency
Treatment duration freely selectable, automatic switch-off after 20 minutes
Control system for the function of the infrared LEDs
Long service life of the light emitting diodes
100 – 240V mains adapter
---
Scope of delivery
Curator applicator with integrated power supply
Tie strap
Protective sheets
Operating instructions
---
Supplementary options
Alcohol-free disinfectant